Are dermal fillers the treatment for me?
Dermal fillers in Kent serve as a non-invasive, non-surgical solution to a variety of facial insecurities (such as thin lips, and even dark circles under the eyes) and can be administered within just a few short minutes at our clinic within Kent. Dermal fillers in Kent are not only a convenient and easy alternative to more invasive surgical procedures, however they also produce long lasting, and effective aesthetic results our patients' can be proud of.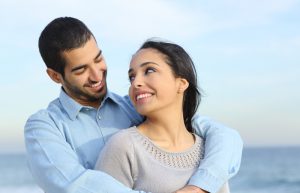 How do Dermal fillers in Kent produce more voluminous lips?
Thin and lifeless lips are the perfect target area for our dermal filler injections. These fillers can not only increase the volume of a patients' smile, however they also work to produce more definition for our patients' suffering from limp and undefined lips. In addition to producing both volume and definition, lip fillers also work to produce a natural looking, and more confident smile.
What are our patients' saying about our dermal filler injections?
The modern world of dentistry is of increasing variety regarding the range of facial aesthetic treatment options available, and the areas they are able to treat. With this variety in mind, our patients' are extremely happy with the results these fillers produce. Just one example of our wide range of impressive patient testimonials describes having a 'great experience' whilst achieving 'amazing results'. Furthermore, one of our experienced doctors is described as being extremely attentive and listening to the exact appearance our patient was looking to achieve.
Can dermal fillers be used to treat other areas too?
Yes! Many of our patients' may initially only associate dermal fillers and limp lips, however dermal fillers can actually be used to treat under the eyes, and the cheeks too! Just one of our many delighted patients' was suffering from dark hollows underneath her eyes, our experienced team used just two millimetres of 'Juvederm Volbella' to dramatically change the darked and hollowed appearance.
What to expect from the dermal filler treatment process..
At our Stangrove Court Dental Practice located within Kent we use this cosmetic procedure to plump the appearance of both facial lines and wrinkles to result in a far more youthful looking appearance. Our fillers consist of hyaluronic acid gels which originate from only non-animal sources, used to enhance the lips, whilst shaping facial, hand, and even neck contours too.
But how do they work to produce fantastic results?
Producing a more rejuvenated appearance, one step at a time..
At our clinic within Kent we take huge pride in the superior standard of dental care we offer to all of our patients', whilst ensuring they feel comfortable at every possible stage of the treatment process. Despite the undeniable popularity of dermal fillers, many of our patients' may still be feeling unsure regarding what to expect from the non-invasive procedure, which is why we provide a step-by-step guide on our modern website.
Initially, we administer a local anesthetic to reduce the risk of any discomfort. Next, we take a few short minutes to inject the fillers into the target area, producing an immediately more youthful, and plumper appearance.
---