Botox at your local dentist
Botulinum injections might seem a strange or faraway treatment option, reserved for celebrities as highly specialised treatment. But our team at Stangrove Court Dental Practice has provided Botox Kent to our local community for many years. Read on to find out more about how we do it.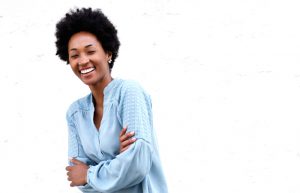 What are botulinum injections?
Botox Kent treatment is a localised semi-permanent method of paralysing the nerves within groups of muscles. By using this very potent mechanism wisely and artistically, it can be a powerful aesthetic tool. Once groups of muscles have been relaxed, the tissue they are anchored to will not be held as tightly, reducing resting wrinkles in that area.
Botox is a protein produced in Clostridium botulinum and grown and harvested from large fermenters in the same way that beer is brewed. It is rare to have an allergic reaction to Botox.
Do they hurt?
The injections themselves are performed with fine needles, and very small quantities of the botulinum are actually injected, making them relatively comfortable. The action of the toxin itself is not uncomfortable but often delayed, taking up to a week for the effects to become fully evident.
What is the treatment like in the clinic?
Pre-treatment starts with a discussion of what your aesthetic goals are and a full explanation of how we are going to achieve them. Treatment with Botox Kent is particularly well suited for the forehead, brow and wrinkles around the eyes. It can be used for general rejuvenation and wrinkle reduction of the face and neck too. So, that is where treatment is usually focused, although if you do have specific requirements, you can discuss this during your treatment assessment.
The toxin is not permanent, so you don't have to worry if you are unhappy with the results. We recommend re-application every 6 to 8 months, and it's an excellent option for those willing to experience cosmetic procedures in a non-invasive and temporary way.
Due to the delay and the full effect of your treatment, it may look almost unnoticeable at first. This is one of the most common causes for issues when the injections are administered by poorly trained practitioners. They over-apply the toxin during the session and then are shocked when the full effects show themselves over the coming days.
Our highly experienced staff will get your desired results, whatever that may be; a subtle healthy-looking rejuvenation or a radical glamorous makeover.
What should you do after treatment?
There are a few things that you should avoid immediately after treatment; pressure on the injection sites, massages or disruption of facial tissue should be avoided. Within the first 24 hours, you should avoid strenuous physical activity and try to reduce alcohol consumption, but ensure you do drink enough fluids. At the end of every session, we provide a post-care treatment leaflet, which will include any additional aftercare advice that would be relevant to you.
Are you curious about how we could help you? Please feel free to get in contact with our team at Stangrove Court Dental Practice; you can reach us by email or over the phone. If we're out of office hours, please leave your query and a return contact number, and we will be happy to get back to you as soon as we can.
---