Experience the youthful effects of Profhilo Kent
If you're looking to nourish your skin and restore firmness, consider Profhilo Kent as a treatment here at Stangrove Court Dental Practice. It uses a pure grade of hyaluronic acid to help hydrate the skin with minimal side effects. It can be used as a stand-alone treatment or in addition to other facial aesthetic treatments such as Botox or fillers.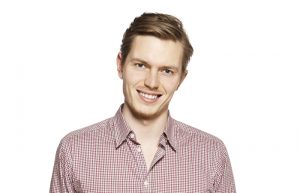 Profhilo Kent uses a bio-remodelling approach
Did you know Profhilo Kent contains a balanced concentration of hyaluronic acid which is low in molecular weight and ultimately helps to promote natural hyaluronic acid production? It also offers a tightening effect, which helps to improve a patient's skin laxity. In a similar fashion to dermal fillers and Botox, Profhilo helps to decrease the appearance of wrinkles and signs of ageing that are visible on the face.
What is the main difference between Profhilo and regular dermal fillers commonly used?
One of the key differences between these two treatments is that Profhilo is thermally bonded whilst dermal fillers are chemically bonded. Profhilo offers more hydration rather than more of a fuller effect.
What is the process for Profhilo?
The treatment consists of two separate treatments around 4 weeks apart. Each of these treatments involves around 5 injections in total and is administered directly onto the patient's face. Numbing cream is first applied before the treatment which will help to reduce any levels of discomfort for the patient. It may offer peace of mind to hear that only fine needles are used for this treatment which also helps to minimise the level of discomfort or pain making it a relatively pain-free experience.
What areas can patients be treated with Profhilo?
For an effective way to create a youthful look, consider using Profhilo treatments on your face, neck and hands. Other areas include your knees and décolletage.
Will there be any downtime following treatment?
While there is no downtime following Profhilo treatments, patients are recommended to follow a few aftercare rules following treatment. It is advised that patients refrain from wearing make-up for around 24 hours after the procedure. Other activities to avoid include applying skin treatments or even performing an at-home facial or visiting your local spa for a facial appointment. Patients are also advised to avoid doing any physical activity or visiting their gym following the administration of Profhilo.
Did you know Profhilo helps to combat skin laxity and improve skin quality?
One of the advantages of using this kind of treatment is that it helps to counteract skin laxity. This is thanks to collagen and elastin fibres being remodelled as a result of the Profhilo treatment.
It also helps to make noticeable improvements to the quality of your skin. For example, an issue such as wrinkles and lines or loose skin has been known to improve.
Profhilo helps to treat problematic areas on your face
If you're hoping to enjoy a more youthful complexion with a softer look overall, consider Profhilo. It has been known to effectively target under eye wrinkles as well as fine lines that are commonly visible around the eyes. It is also beneficial in combating smoker lines around the patient's mouth.
---