In search of the fountain of youth with Botox, Kent
We all want to stay looking young for as long as we possibly can, this leads to many of us trying different things to maintain our youthful looks. Some try facial creams that are meant to keep the skin moisturised, others dye their hair, and some try more of the strange and wonderful ideas that are said to help to maintain our dewy freshness. One thing is certain, the hunt for ways to keep looking young is something that people seem more eager to pursue with every passing year.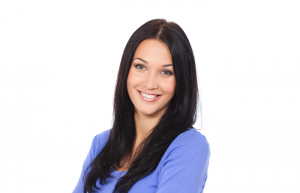 This hunt for the perfect way to maintain our looks has led to the growth of the non-surgical, injectable cosmetic treatment industry, over the last two or three decades. These injections are proving popular because they are a quick and simple solution for those seeking cosmetic treatment, that can be administered in minutes and have a short recovery time afterwards.
At Stangrove Court Dental Practice we have decided to offer patients the chance to try one of the most popular of these injectable treatments. By offering Botox, Kent, we are hoping to bring a way to hold back the years to our patients.
Not just a vanity project
We are very aware of how most people see the use of cosmetic treatment, as a panacea for those who are vain, this is a negative point of view and is simply not the case. Many people receive these kinds of treatment for many different reasons, including receiving cosmetic treatment for the purpose of boosting their self-confidence.
If receiving Botox, Kent, makes someone feel a little bit more self-confident about themselves we should see this as a good thing and a benefit. This should be more than enough to validate the use of this type of treatment.
The Botox injection procedure
This treatment can be used to smooth out the appearance of issues such as frown lines, crow's feet, and lines around the mouth and lips, this helps to create a younger look to the treated area. A small amount of botulinum toxin is injected under the skin and is used to help the muscles in the area treated to relax.
The treatment can be administered within ten minutes and without the need to visit a surgical environment in a hospital setting. The recovery time from treatment is normally no longer than a week, with the results being visible within two or three days of treatment.
You should be aware that the effects of this treatment are not permanent and may last less than six months, however, it is possible to receive top-up treatments, dependent upon professional advice.
Keep in mind
After your treatment, you will need to avoid using make-up, going into strong sunlight, and drinking alcohol or coffee. If you find any persistent swelling, redness, or soreness in the treatment area after a few days you should seek medical help and advice from your doctor.
Final thought
If you find yourself longing for your youthful looks, then why not contact the dental practice to find out more details about Botox, Kent.
Our practice has been established for over 40 years, and is committed to providing you with an exceptional level of care whatever your requirements.
---