Botox at our dental clinic
There are lots of options if you're looking for treatments using botulinum. But did you know that our dental surgery is one of the leading providers of Botox Kent?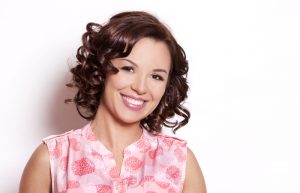 In the UK, such treatments, along with fillers and dermal peels, are defined as minimally invasive cosmetic procedures. Therefore, they can be performed by anyone, with no formal medical training, leading to a lot of variety in the competence of practitioners.
Dental clinics have always been closely regulated to meet the medical safety standards required to practice dentistry. So, facial treatments synergise well with our medical training and understanding of facial physiology.
We, at Stangrove Court Dental Practice, have excellent insight into how to get your desired results, whether your aesthetic goals are based around subtly reducing the signs of ageing or a more eye-catching glamorous aesthetic. The areas most commonly adjusted using injectables are the forehead, brow and crows feet; people's eyes are naturally drawn to each other, and this tissue immediately around the eye can have the most impact in forming first impressions. If it's your first time or you wish to limit the number of injections you have, these offer the greatest value for your time and money. Beyond this, modifications can be made to the chin and neck, raising a much tighter appearance, and botulinum toxin can be used to correct gummy smiles, giving a more defined perimeter to your lips.
One use you may not have considered is how Botox Kent can suppress sweat glands when applied to the underarms and palms. Patients who receive injections for forehead lines also inadvertently experience a reduction in sweating from there too.
Moreover, patients find the use of botulinum an excellent middle ground as it allows them to alter their appearance without having to resort to surgery or other permanent treatments. The injections we use in the clinic will begin to reverse the signs of ageing within the first 3 months, and, depending on your satisfaction with the alterations, you may wish to book more so that maintenance can be carried out without delay. When used to prevent excessive sweating, 6 to 12 months is considered to be the lifespan of the treatment. This has the advantage that, if you're unhappy with the alteration in your appearance, it will correct itself over time.
If you have no experience in receiving this sort of treatment, you should not expect results immediately; it can take between 4 and 7 days for the effects of the toxin to become apparent. This is one of the skills that come with experience when applying this sort of treatment. An inexperienced provider may often use too much toxin, and the full effect may not become apparent for several days following treatment.
When receiving Botox Kent, the quantity of liquid injected into the tissue is very small, and we use extremely fine needles, minimising any discomfort that you may experience. We will also apply a numbing cream to the area before injecting. It is unlikely that you will notice the injection at the time, but you may feel a mild stinging sensation over the next 24 hours.
---