Enjoy smoother, tighter skin with Profhilo Kent
If you're hoping to find a way to turn back the clock on visible ageing and would like to have firmer, tighter skin, look no further than Profhilo Kent at Stangrove Court Dental Practice.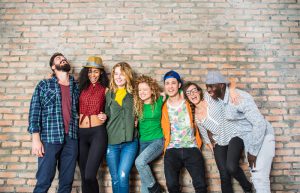 This incredible facial aesthetic treatment has been proven to help nourish your skin and can also restore firmness. Profhilo Kent essentially uses a type of pure-grade hyaluronic acid to help hydrate the patient's skin offering minimal side effects. It can be used as either a stand-alone treatment or it can be used in addition to other facial aesthetic treatments such as Botox to combat wrinkles.
Did you know Profhilo Kent uses a bio-remodelling approach to skincare?
When it comes to Profhilo Kent, this revolutionary facial aesthetic solution contains a balanced concentration of hyaluronic acid that is low in molecular weight. This ultimately helps to promote hyaluronic acid production naturally in the patient's body.
Profhilo treatments are also known to help result in a tightening effect on the patient's skin which in turn helps to improve the skin laxity overall. Profhilo treatments function in a similar way to dermal fillers or even Botox. All of these treatments can be used as a way to treat the appearance of wrinkles and to reverse the natural signs of ageing that are presented through wrinkles.
Is there a main difference between Profhilo treatments and dermal filler treatments?
When it comes to these two different types of facial aesthetic treatments there is one main difference between the two. Notably, Profhilo is thermally bonded while dermal fillers have been recognised as being chemically bonded. This means that Profhilo treatments offer patients more hydration to their skin rather than offering plumping of the skin for a fuller look overall.
How is Profhilo administered to the patient?
Profhilo treatments usually involve two separate sessions that take place a month apart. Each of the treatment sessions involve around 5 injections and they are administered directly into the patient's skin in the problem areas. Numbing cream is first applied before the procedure takes place which helps to counteract any feelings of discomfort or pain. Patients who are hoping to enjoy some peace of mind may find solace in the fact that only small, fine needles are used to apply the solution and there is hardly any pain or major discomfort experienced as a result of the size of these needles.
What are some of the areas where patients can be treated with Profhilo?
If you're hoping to enjoy a more youthful-looking complexion, consider Profhilo to treat your face, neck and hands. Other areas that can also be treated include your knees and décolletage.
Is there any downtime or severe side-effects following Profhilo treatments?
The good news is that there is no downtime when patients turn to Profhilo treatments. There are also no major side-effects and it is relatively pain-free.
Patients are however encouraged to follow a few aftercare rules to ensure the treatment delivers optimal results. Activities such as going to the gym or physical workouts are to be avoided for at least 24 hours following the Profhilo treatment. Patients are also advised to refrain from having other skincare treatments performed on the face such as facials.
---