How can botox in Kent help you?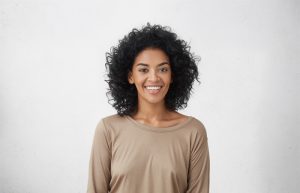 Often when people think of botox they automatically think of women of a certain age looking to smooth out lines and wrinkles and yes of course this is a large percentage of the consumers of botox injections but botox can help with lots of other medical conditions too. We at Stangrove court dental want to help all our patients in any way we can and botox in Kent could be the thing to help you with a multitude of other problems.
What other conditions can botox help treat?
Excessive sweating – Botox in Kent has  for a long time now been used to help treat excessive sweating. If you suffer from sweating at the level where it comes through your clothes and antiperspirants and deodorants don't help in any way, maybe it's time to look at botox injections as a solution. Within ten days of having the injections you will likely notice decreased sweating and a better quality of life. We don't want our patients to suffer in silence when they don't have to, which is why we're proud to offer botox for sweating at our practice.
How does it work? Well the botox is a muscle relaxant so it stops the sweat glands and nerve impulses from reacting in the same way.
Jaw clenching
If you're someone who wakes up from a nice long sleep with jaw tension and sore teeth it's likely you're grinding your teeth at night. You might not even realize this, jaw clenching is dangerous for lots of reasons but no more so than it could be grinding down your teeth. Botox in Kent could be used to help reduce the spasms in the jaw by numbing them. If you are worried that your tooth is grinding in your sleep especially but aren't quite sure, do come and visit us at Stangrove Court Dental one of our specialist dental team will likely be able to identify if you're grinding with a quick general dental check up.
What is the process of getting botox injections?
Firstly, come and see us at the practice to talk through your individual needs, one of the team will be able to advise you on what they think is right for you and if they think botox injections could help with your condition.
When you come in for the injections, it's likely you don't need a local anesthetic but a numbing cream will be applied to the area to minimize any  discomfort you might feel from the injections.  The injections themselves should only take ten to fifteen minutes.
Aftercare
After you've had botox injections you need to take care of yourself. Having a few days to rest and recuperate and try not to overdo it. Avoid sauna, steam rooms, sunbeds and any strenuous exercise. If you feel agitated in the area, try your best to touch or rub it as this can affect the botox. Your botox specialist will talk you through your individual aftercare plan when they see you at the practice.
---