How to know if you're having Lip Fillers in Kent for the right reasons
The prospect of Lip Fillers in Kent can be both daunting and exciting. We've all seen the success stories and have hoped to gain the same. It's very important that when you look into lip fillers Kent that firstly you come and visit a registered practice like us at Stangrove Court Dental Practice and that you take the time and space to ask yourself the relevant questions as to why you're going for lip fillers now.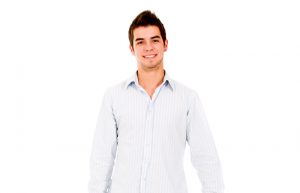 Questions to ask before opting for Lip Filler?
ARE LIP FILLERS FOR YOU? When you think about having lip fillers you should be asking yourself if they are right for you and are going to achieve the look you want. Good lip fillers Kent will enhance the natural shape of your lip and add a more youthful fullness. We find that patients who are wanting to replicate the look of their favourite influencer or celebrity can often be opting for Filler for the wrong reasons.
DO YOU HAVE ANY MEDICAL CONDITIONS WHICH WOULD AFFECT OR STOP YOU HAVING FILLER? If you are pregnant or breastfeeding we will unfortunately not be able to offer you lip fillers Kent, or if you have any infections in or around your lips. If you have any of the following medical conditions then you need to discuss them with us prior to having treatment: diabetes, lupus, any blood clotting disorder and if you are taking any blood-thinning medication.
WHAT TYPE OF FILLERS SHOULD I HAVE? The team at Stangrove Court Dental Practice are proud to offer Juvederm and Restylane. This filler is made from hyaluronic acid, both of which are very safe products designed to work with the body. Other options of filler are available but the team feel these are the best when it comes to look and how long they last.
IS IT WITHIN MY BUDGET? When looking at filler, it's good to have a think about whether it's really within the budget that you've set aside. Luckily we at Stangrove are offering free consultations to all patients looking at opting for lip filler so even if you decide you don't want to go ahead when you have all the information you won't lose out financially.
CAN I AFFORD A FEW DAYS OFF WORK? Now of course you can 100% have lip filler and not have any time off work but if you're looking to have filler we highly recommend taking a few days to yourself to relax and recover. It's highly likely you will have some form of swelling and redness in the area and you don't want to do anything that could aggravate it. Avoiding the gym, saunas and steam rooms is also recommended alongside not doing any intense or strenuous activity.
Get In Contact
If you're happy and confident with all your answers to the above it sounds like it's time to get in contact. Telephone or email the practice and one of our lovely team will be on hand to discuss any queries you have moving forward.
---