Should I have Dermal Fillers in Kent? – Here's how to know from our Practitioners
For many people when they hear Dermal Fillers Kent they can have negative connotations come to mind. We can often see in the media the negatives of filler – when it goes wrong, when people have bad reactions etc. However, we at Stangrove Court Dental Practice have seen first hand the positive impacts dermal filler Kent can have: a) on a person's confidence and b) and their health. So are you ready for your filler journey to begin? Let's find out from our trained practitioners.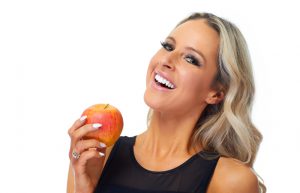 The Need To Knows
Just in case all the filler talk is brand new to you we'll start by finding out what it is exactly. In simple terms Dermal Fillers Kent is designed to fill-out and plump up the areas of your face that have lost their lift and through doing this give you back a more youthful look and feel. It works slightly differently to Botox which is designed to relax the lines in the face, because of this we find filler works best at fixing deeper lines and wrinkles.
The procedure can last from anywhere between six months to a year. It very much depends on the individual and how their body reacts to it. We at Stangrove Court Dental Practice use Juvederm which is made from synthetic hyaluronic acid – a substance which is made and found in the body and so carries excellent results.
Are you ready?
How do you know if filler could work for you? Physically if you have noticed that you can see deep nasolabial folds (deep lines next to your mouth) or if you are seeing a considerable change in the prominence of your cheekbones – the best way to look for this is by angling your face a little. Dermal filler is excellent at restoring this area and giving more structure and curves.
Not just for anti-aging
For our younger patients who aren't yet in need of filler for anti-aging it might be that you're just looking to add a little more structure to your face then filler could be what you're looking for. Some people can lack fullness in their face due to genetics and having a little filler place in your upper jaw could just give you that laser shaped cheekbone look you've always dreamed of.
Rounding Off
When it comes to dermal filler the most important thing to do is discuss what you want – come and see us at the practice to have a proper consultation about what you are wanting to achieve. Talk to friends and family, decide why you want to know and if you're doing it for the right reasons. Also there's no need to rush, take time to make sure you're getting it right. Though dermal filler is both reversible and affordable there's no need putting a time pressure on the situation, the process itself is quick and simple with no giant waiting lists.
If you're ready to talk more contact the practice by phone or email today.
---