Stangrove Court Dental Practice and Botox
Do you ever wonder why your skin has to age? Do you ever wish that you could stop the hands of time and rewind the clock? Having fine lines and wrinkles can be a cause of anxiety when you feel years younger than you are starting to look. Fortunately, there is a way that these signs of ageing can be delayed and you can have a fresher and more youthful appearance again. At Stangrove Court Dental Practice, we offer Botox Kent as part of our facial aesthetics range of treatments. Visiting a dental practice may seem strange, however, dentists are experts in facial anatomy, so you can feel confident that you are getting excellent treatment from knowledgeable staff here at our practice.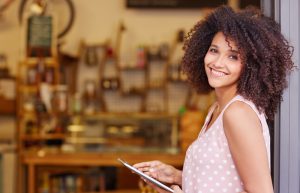 What does Botox involve?
The beauty of Botox is that it enables you to get a refreshed look without having to have surgery. The Botox we use is botulinum toxin type A. By having this injected into the areas that have fine lines and wrinkles, it relaxes the facial muscles and softens the appearance of them. The muscles relax because the nerve endings in the skin are blocked. It is only temporary and results should last for about 3 months, before it is recommended you have further treatment to retain the benefit of the treatment in your appearance.
How long does treatment last?
The great thing about coming to us for Botox Kent is that the treatments don't take long at all. Whether you're passing by on the way to the shops, or on a lunch break from work, you only need to be with us for 5-10 minutes for the treatment. You won't need to have any anaesthetic, so there is no downtime following the procedure and you shouldn't feel any discomfort at all. You will then be able to see the results within a few days of coming to us, at the latest by day 7!
Which areas of the face can be treated?
Botox Kent is very effective in treating a range of problem areas, where your expression lines become ingrained. Smoker's lines, crow's feet, forehead and frown lines, and the eyebrows can all be targeted with Botox. It can improve your self-esteem when you see these areas looking smoother again, helping you to look like the young and energetic person you feel inside. This treatment should achieve much better results than face creams and drinking water alone could ever manage. It is still recommended to continue using moisturisers to look after your skin, but Botox will give your face the extra boost that creams won't have the fuel for!
What do I need to do?
If you are interested in finding out more about our facial aesthetics treatments, why not book in for a consultation with us? Our dentists will be able to discuss the treatments with you and examine your face to ensure that this is the right treatment for you. You can ask as many questions as you need to come to a decision about your treatment plan, and you will be able to proceed with any treatments you choose, fully understanding what is involved. So don't look back wistfully to when you looked more youthful, give you skin a boost and live your wonder years now!
---