What can lip fillers in Kent do for my confidence?
We're living in an age of smartphones and social media, it's no wonder we're all constantly worrying about appearance. We believe all our patients have the right to feel confident in their skin and making small changes to the plumpness of your lips using lip fillers in kent can make a real difference to how you feel day to day.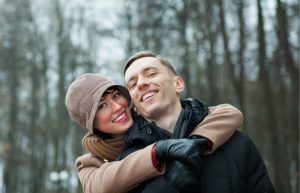 How does lip filler work?
Lip filler in Kent is made from hyaluronic acid. Hyaluronic acid is found in the body naturally – it's mostly found in the joints, eyes and skin. Hyaluronic acid is very hydrating and so can be really beneficial to those who have lost plumpness in the skin which is why it works fantastically as a filler.
What are the benefits to body image?
When people feel insecure about their appearance, worrying about how they look can take up lots of brain power without them realising. We often hear from patients that they can spend lots of the day checking their appearance and worrying if people are looking at the areas of their face they feel insecure about. Having a constant worry at the back of your brain is using energy that could be spent on other things like focusing on work or spending time with your family. If for example you are self-conscious about your lips, lip filler in Kent could ease these little thoughts and give you the confidence and space you need.
Worried about lips not looking natural?
At Stangrove Court Dental we are proud to offer our patients Juvederm lip filler, this product is amazing because it's designed to offer a really natural look. And as it's a natural product it's far less likely to cause bruising after the treatment is done.
Juvederm is able to be placed over several appointments, so you have more control over the look. If you have particularly small lips and are worried about how they will look this can ease anxiety surrounding the procedure. Over several appointments with us you will be able to slowly and comfortably achieve the look that you want.
What is the process of having lip filler?
We are proud to offer free consultations for lip filler at the practice. Once you have spoken with one of the specialist practitioners they will be able to book you in for the procedure. The injections themselves are super quick only taking around ten to fifteen minutes. In most cases a numbing cream will be administered to minimize discomfort.
After the procedure, we recommend having a few days to relax. No strenuous exercise for two days and avoid saunas, steam rooms, rubbing your face as all these things can cause the filler to disperse and will fill the area with lumps.
It's normal to see swelling and minor bruising in the injected area, but this should in most cases reduce in a few days. It's likely you won't see the full results of the filler for a week or so.
If you have any questions regarding lip filler please contact the practice online or via telephone, one of the team will be happy to talk you through any questions.
---