What is profhilo in Kent?
Are you tired of dull looking skin? Ready for a treatment that's going to liven up your face and give you back some confidence ready for a super hot summer this year. Well we at Stangrove court dental could have exactly the right product for you. Profhilo in Kent is a product specifically designed to give you back your glow and keep you producing it yourself.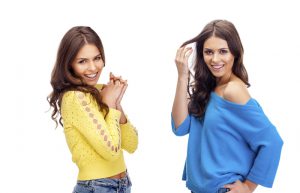 What makes profhilo in Kent different from other products?
Profhilo has the highest concentration of hyaluronic acid on the market. It has been designed to give people back that volume and elasticity it loses as we age. Unlike other products profhilo in Kent doesn't just just give you a boost in plumpness it also give the body a slow release of hyaluronic acid and so actually stimulates the body to begin creating more of it one its own, because of this its effects last far longer in the body than other forms of cosmetic procedures.
How does it work?
Hyaluronic acid is hydrophilic which means it actually draws water and then holds on to it within your body. Because of this it's super hydrating. For those of our patients who feel they have dull or tired looking skin this product is fantastic as it gives your back that luminous and tighter look to your skin. It's super quick with people seeing results within three to five days.
After you've had the profhilo injection you will find that your body will begin to produce more elastin and collagens that will then give you what's basically a second wave of skin tightening. As we grow older the level of collagen and elastin majorly drop in our bodies and this is why we begin to see signs of age. Wrinkles and fine lines become commonplace but we don't blame any of our patients wanting to bring back their youthful glow.
Why opt for profhilo?
If you're looking for a product that's an all rounder profhilo is the option for you. It's going to improve skin tone, hydrate, and boost overall skin glow. Not to mention as discussed it will increase tightness, and stringiness and encourage the healthy production of hyaluronic acid naturally.
What happens during treatment?
The treatment itself is very straightforward. You will visit us at the practice, where you'll be greeted by one of our four lovely team members. The profhilo will be injected just below the skin, we split this into two separate sessions just two weeks apart. Once the product has been injected it moves through the skin very quickly and will quickly improve hydration. There's no need to massage the area as there is no risk for lumps and bumps to form under the skin. The product is quickly absorbed by the body which does mean we have to make several injections, up to ten is standard.
If you would like more info on profhilo please get in contact with the practice one of the team will be more than happy to talk you through any questions and get you booked in for your first consultation.
---