All you need to know on dermal fillers
If you've been thinking about opting for dermal fillers Kent treatment for a little while, but haven't managed to settle on the idea then this article's for you. We're sure you've been swiping through pages and pages of information on the web, with discussions on what's the best way to thwart the ageing process and yes, we know you're probably feeling a little overwhelmed with all the different options available. However, here's all you need to know about dermal fillers in one place.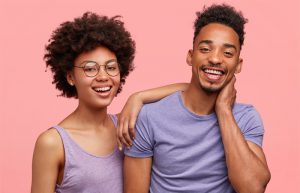 What actually is a dermal filler?
A dermal filler is a substance that is injected into the skin to help aid appearance. It can be used to fight signs of ageing, or might just be used to help accentuate your already beautiful features!
For those who have begun to see the signs of ageing, dermal filler is a great non-invasive way to bring back your youthful glow. It's reported that we begin to lose collagen and elastin as young as twenty-five, which are the two key components to keeping tissue tight and elastic. When these two elements deplete it's likely patients will begin to see the effects; the appearance of lines and wrinkles, hollowing cheeks, and deep set eyes.
At Stangrove Court Dental Practice we are proud to offer our patients Juvederm which is a hyaluronic acid based product. This substance works with the body to help add to and support the body's skin and give back a more youthful appearance.
Do dermal fillers Kent last?
Dermal fillers can vary in how long they last based on the individual patient, it's common for most people to see results for between six to eighteen months. When you visit us at the practice, based on your consultation and the area you are looking to treat, the practitioner will be able to give you a clearer indication of what results to expect and how long they will last for.
Safety and side effects
As with all medical procedures there are of course risk factors, however, they do not normally occur, it's very unlikely for patients to experience allergic reactions or infections. All professionals at the practice are specially trained to administer dermal fillers Kent correctly and safely, and so you can rest easy that with us you will be getting the best care and treatment.
Of course there are side effects that could possibly come up and it's important for us to offer full transparency with patients.
Whenever you have any form of dermal filler treatment it's important that patients avoid sun or extreme heat exposure such as sunbeds, sauna or steam rooms. Patients should avoid alcohol for the first three days after treatments and patients should also avoid vigorous exercise for the first few days. If patients were to ignore these recommendations they could see temporary redness, itching or inflammation where the product has been injected. If you do experience this you should get in contact with us as soon as you can.
If you would like more information on dermal fillers please get in contact with our practice.
---