Beautiful benefits of lip fillers
As we rapidly approach the summer months, we're all ready for the benefits the sun brings. Afternoons sipping chilled Pinot in our favourite summer spots, weekends of music and friends, and of course all those couples tying the knot. With all our diaries filling up with these prime picture-perfect moments it's likely you want to be looking and feeling your best. Lip fillers Kent are an excellent, affordable way to make you feel Instagram-ready this summer and there are added bonuses we'd like you to hear about.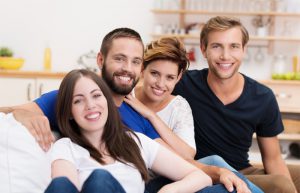 Easy peasy pouting
The first most obvious benefit of opting for lip fillers Kent is that it's a non-invasive treatment. lip filler doesn't need patients to undergo surgery. The filler is injected into the lips adding both size and plumpness to your pout. The procedure itself has minimal discomfort when injected and is very quick, it shouldn't take longer than thirty minutes.
Safety is central
With all our procedures offered at Stangrove Court Dental Practice, safety is really important to us. We only used approved products, administered by specially trained practitioners. The product we use is Juvederm, which is a hyaluronic acid based product built on a substance naturally made in the body. The benefit being it is hydrating and natural, and totally safe to use. So no worries, about unexpected results. When you come and see us for your initial consultation you will be asked a series of questions to check you are suitable and so that you are able to ask any questions you may have about lip fillers Kent.
Reversible
Sometimes we change our minds, and that's understandable. In that case it's good to know you've opted for a product which can be removed. As we offer Juvederm, you'll be able to rest easy in the knowledge, if you aren't happy with the results or later on want to change your appearance back, you can have hyaluronidase administered which will dissolve the filler.
It's not just about lip size
Not all patients are looking to improve volume in their lips for some, it's that they want a more defined bow or that they want to lighten the lines around their lips, or maybe give more definition to the outer edges of the lips. We are proud to be able to offer our patients experts in cosmetic lip filler, who will be able to help design the look you want exactly.
Lasting results
What's great is that the results last, we see many patients gaining improvements for up to twelve months. And with the nature of the process you can come for top-ups, sometimes it's better to have less filler administered in the first instance to check you like the results before having more placed in.
If you would like to hear more about the benefits of lip filler, or if you would like to to book in for an initial consultation then please contact us through our online form, or feel free to telephone the practice. We look forward to hearing from you.
---