Can Botox in Kent really make me look younger?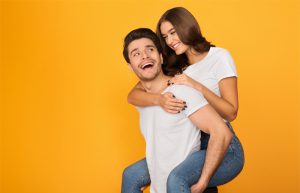 The pressure to look and feel younger is more prevalent than ever. With our screens and feeds filled with perfect images of people 'looking and feeling' younger… How can we all possibly keep up with the trend? Well if you're ready to take the next steps into Botox Kent and think now is the right time for you to jump on the trend then the team at Stangrove Court Dental Practice are ready to support you through your journey.
What is Botox?
Botox is a toxin called Botulinum, it's administered to patients through injections and works by relaxing the muscles in the face, in order to smooth out any small lines and wrinkles – mostly commonly it's used to fight crow's feet (the lines next to your eyes) and crown frown lines (the lines that appear of your forehead). At the practice we encourage any patients who's wondering if Botox Kent is right for them to come and have a chat with us at the practice. That way we are able to talk you through all the fine details and answer any questions you might have.
Will It make me appear younger?
This is a tricky question to answer, essentially Botox Kent was designed to fight the signs of aging and yes of course when you fill and relax lines on the face you will begin to look younger. But of course like all things the results of Botox are subjective and do not come with any guaranteed results. It's very important you have an open conversation with your practitioner about what you are expecting to achieve from the Botox, so they can manage your expectations. On the whole patients are thrilled with results, and of course leave feeling and looking younger.
Is it safe?
Yes – for pretty much all patients Botox is very safe. It is however very, very important that you use a registered trained practitioner so you know you're getting the best product available along with it being administered by a trained professional. Cosmetic procedures are to be taken very seriously and just because they are so easily and readily available now doesn't mean you should risk your health or a bad procedure to save a litte.
How does it work?
You'll come and visit us at the practice for a consultation so we can discuss exactly the look you are wanting to achieve, we have many cosmetic procedures available so it could be we think that something else could benefit you more. Once we've worked out a plan, you'll come and see us for the procedure. We usually don't need to use any local anesthetic but if we do, we can have that discussion. The injections themselves shouldn't take longer than ten to fifteen minutes with minimal discomfort.
Post procedure you will likely experience some swelling and perhaps redness, but this should reduce within a few days. Be sure not to touch the area as you could aggravate it or even more the Botox under the skin. If you would like to find out more contact the practice via telephone or email today.
---